In collaboration with CBK, me and my illustrator-sister made a comic about a prince who goes on a quest for his tinder-match. He does so in a building that is yet to be built in the city centre of our hometown Groningen. The comic is hanging on a fence in that same city centre now!
In opdracht van het CBK maakten mijn
illustrator-zus
en ik een strip over Prins Tammo, die opzoek gaat naar zijn tinder-match. Hij zoekt haar in het forum (een gebouw in het centrum van Groningen, dat nog gebouwd moet worden). De strip hangt tot en met augustus 2017 op de bouwschutting die rondom datzelfde forum staat.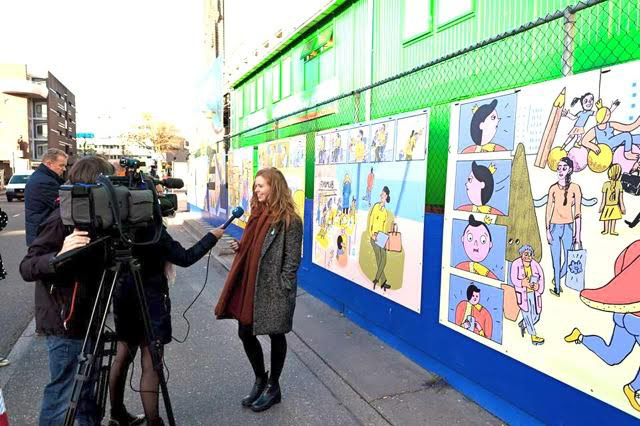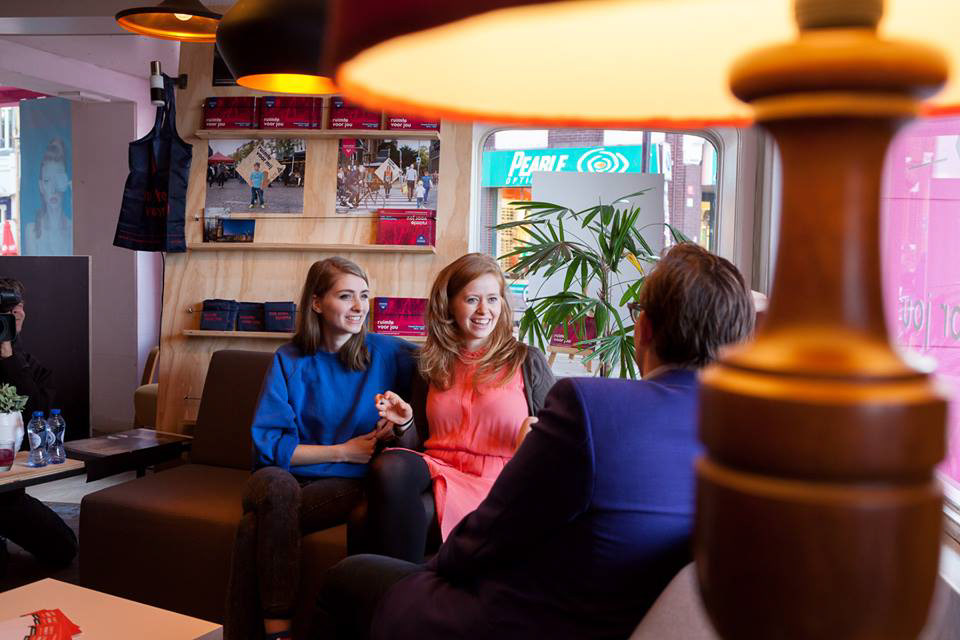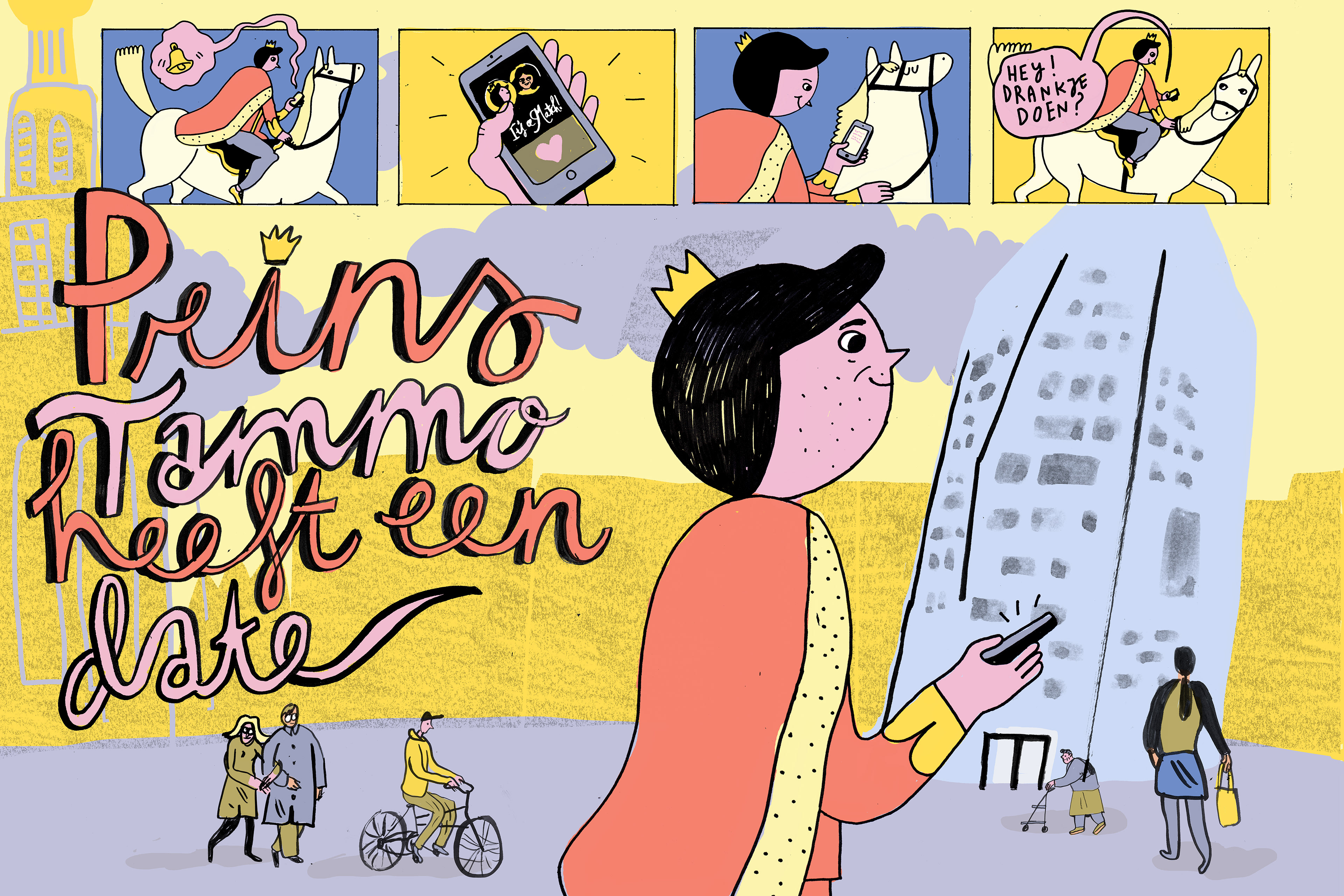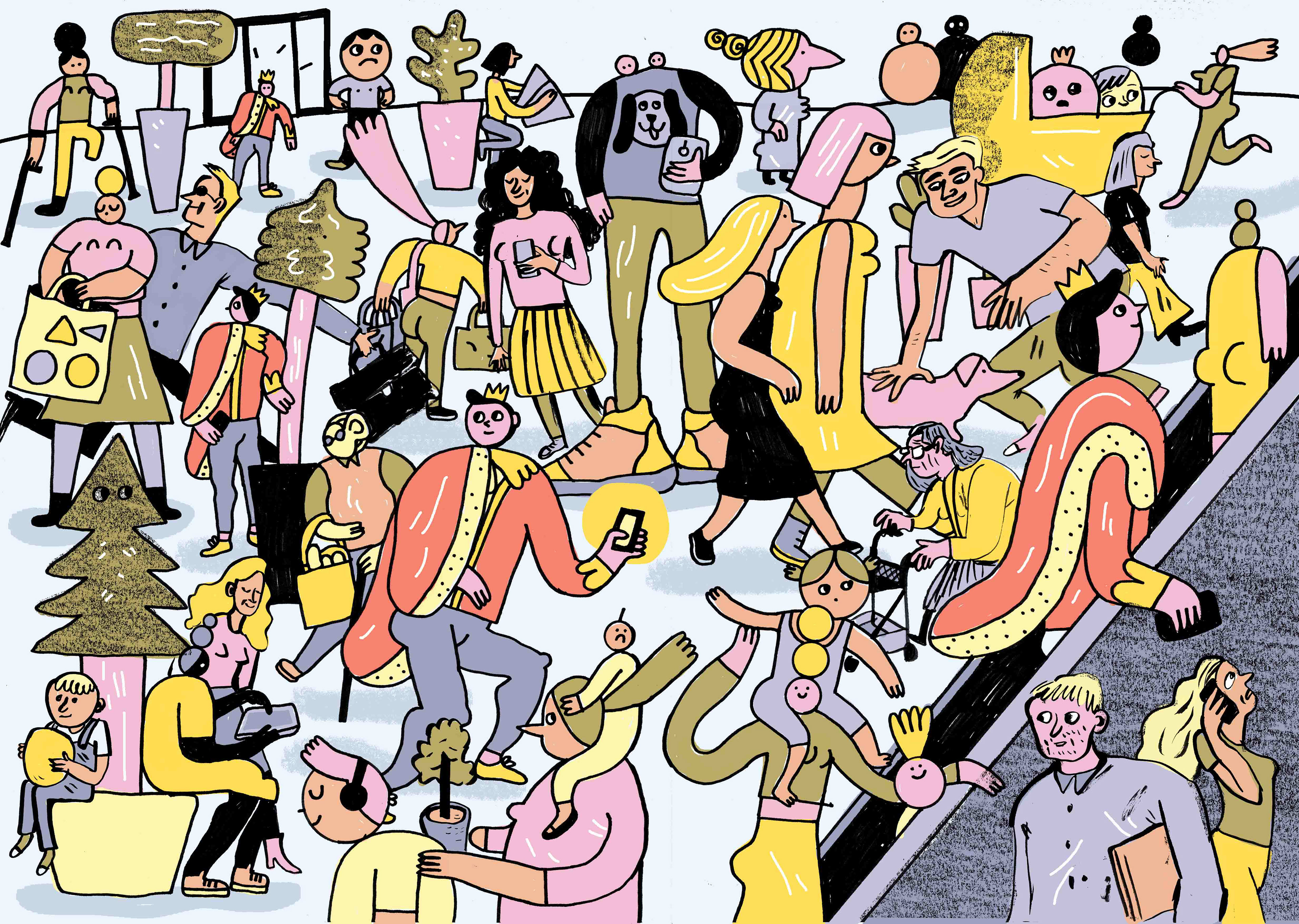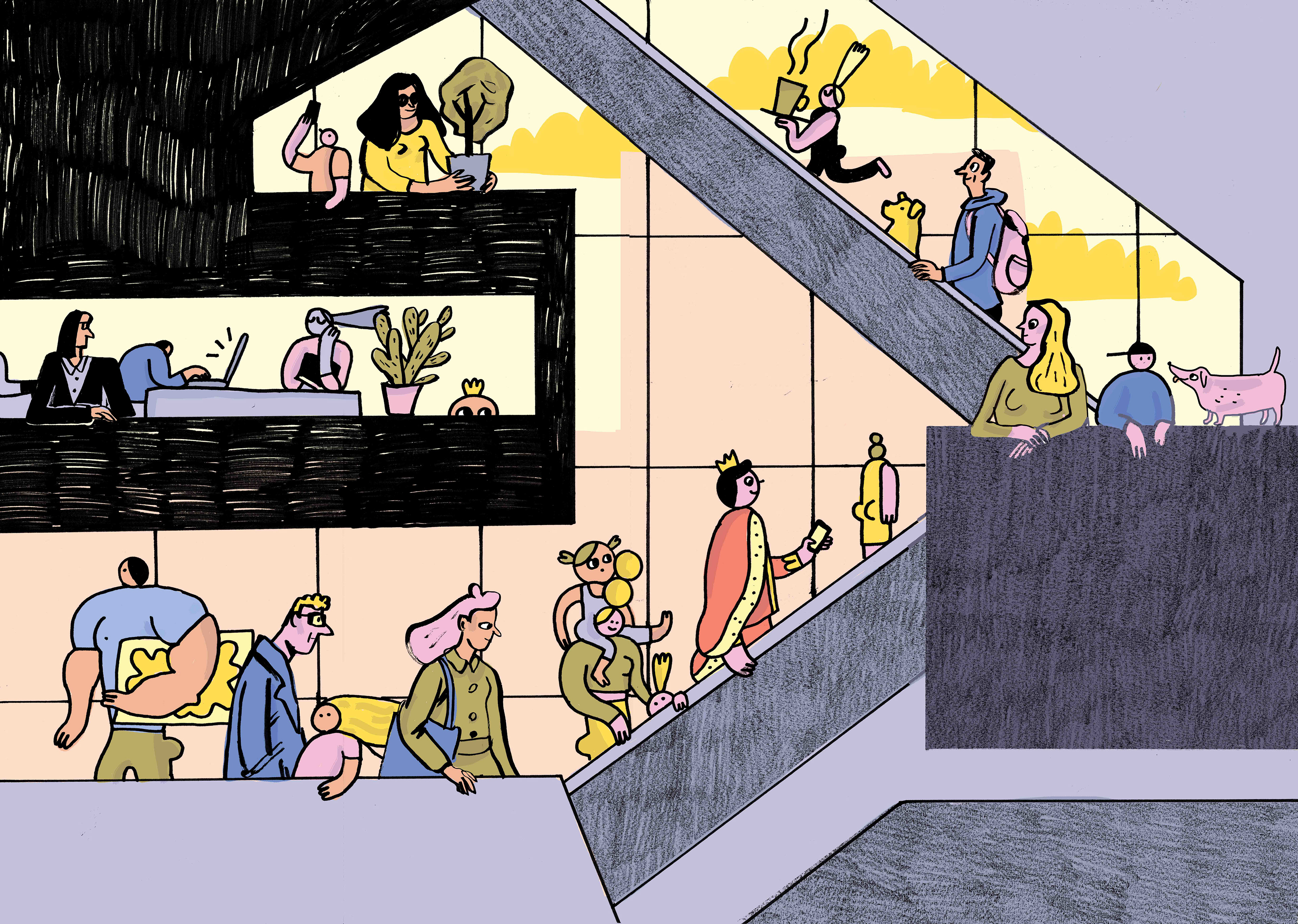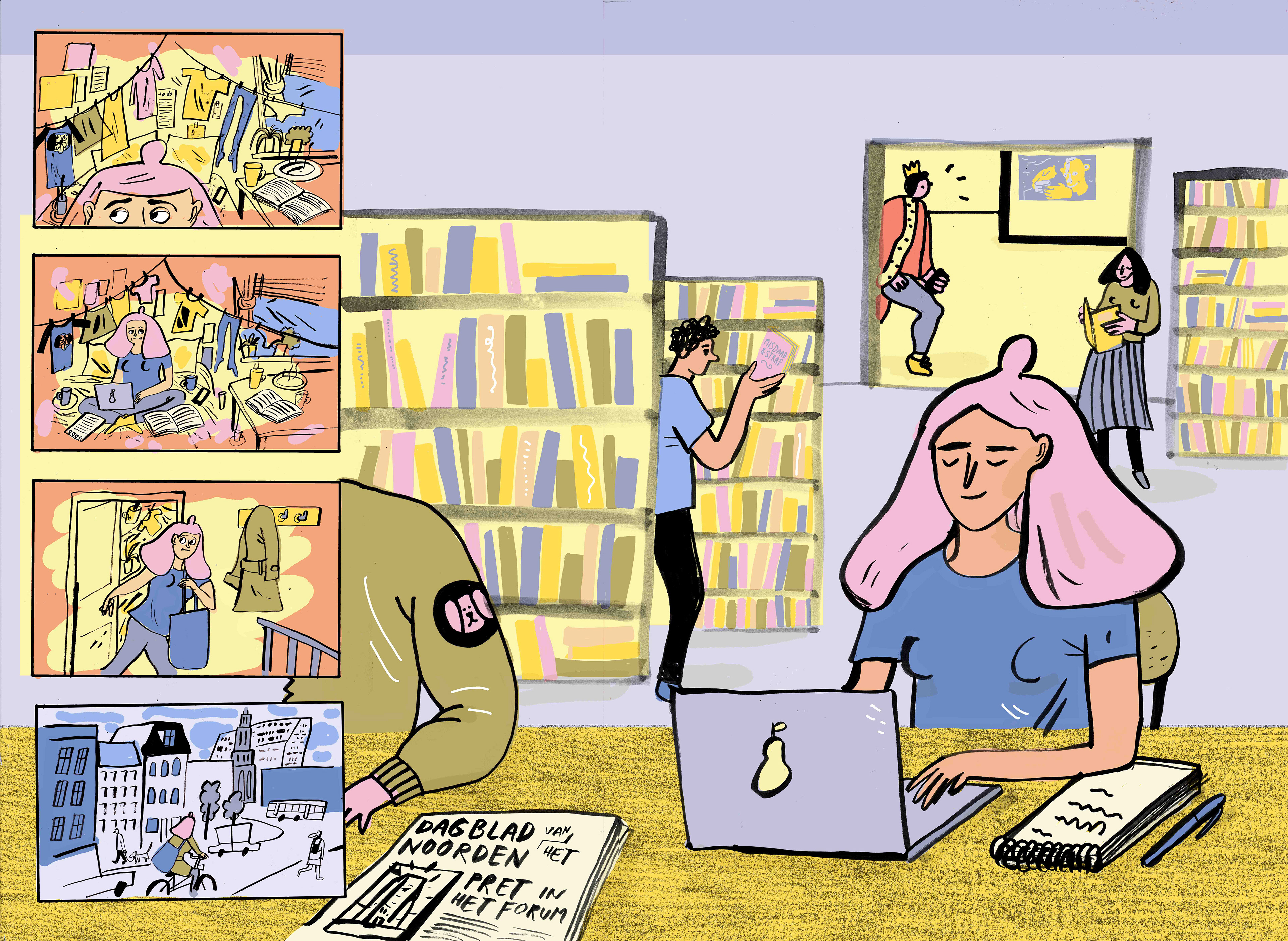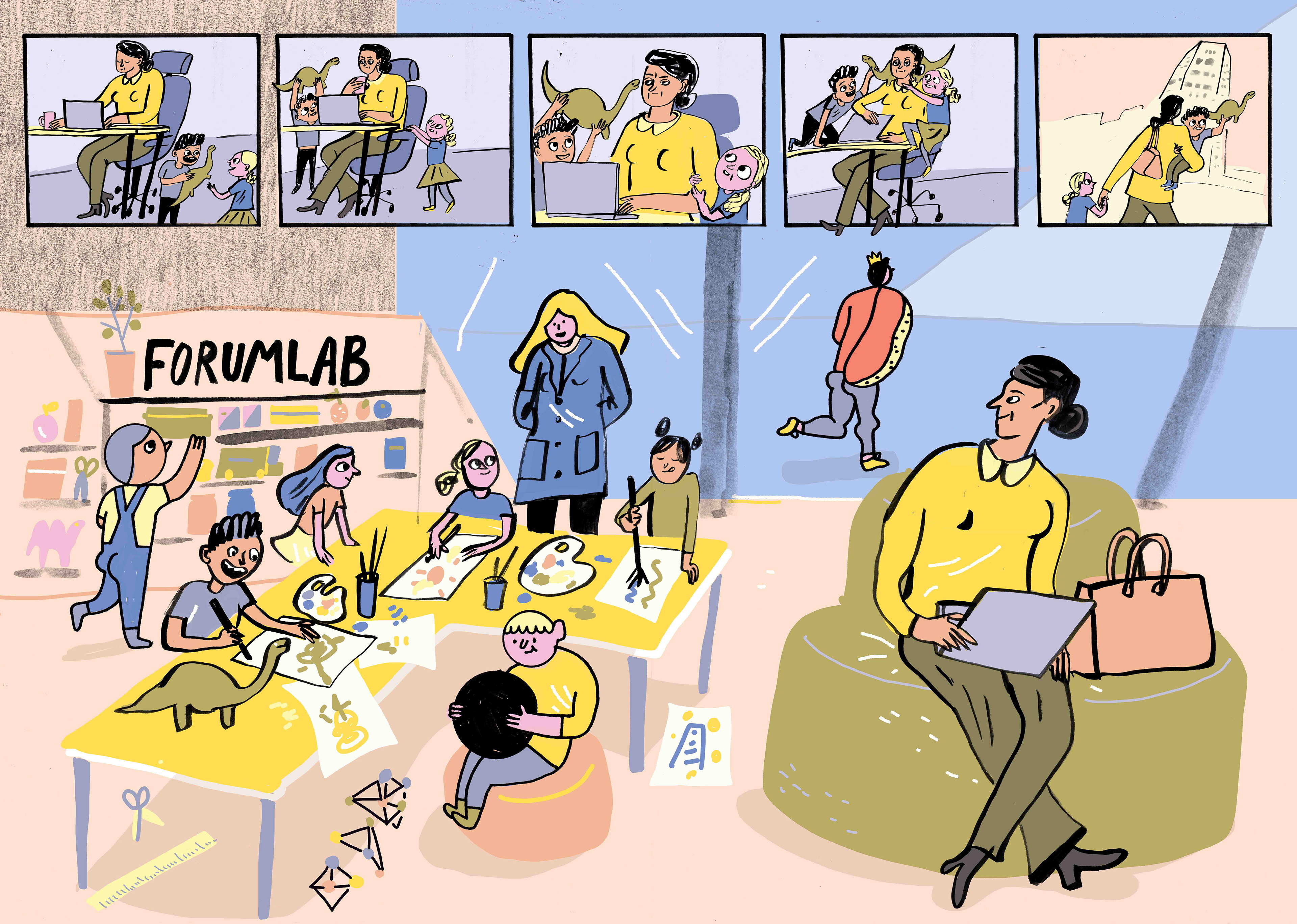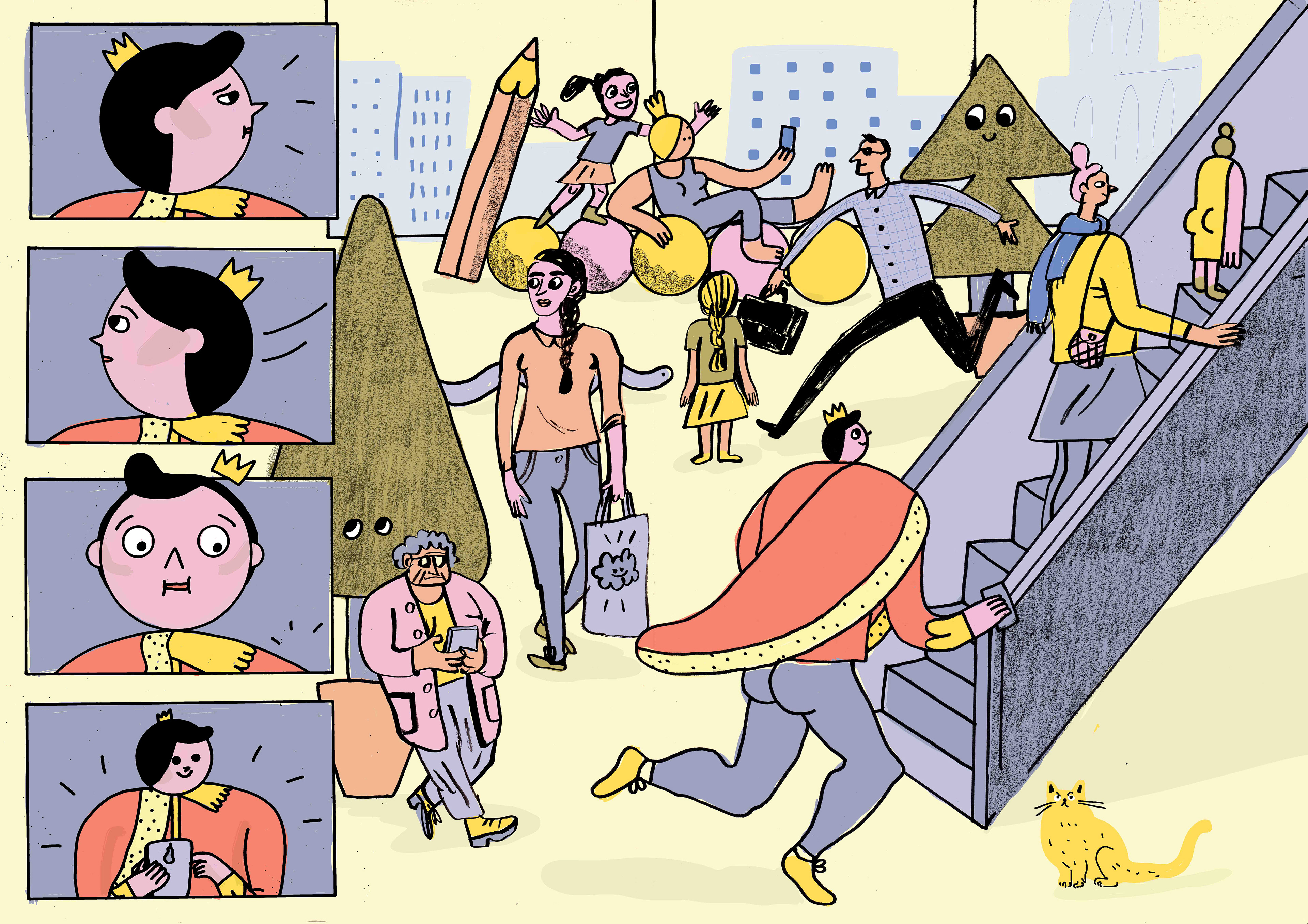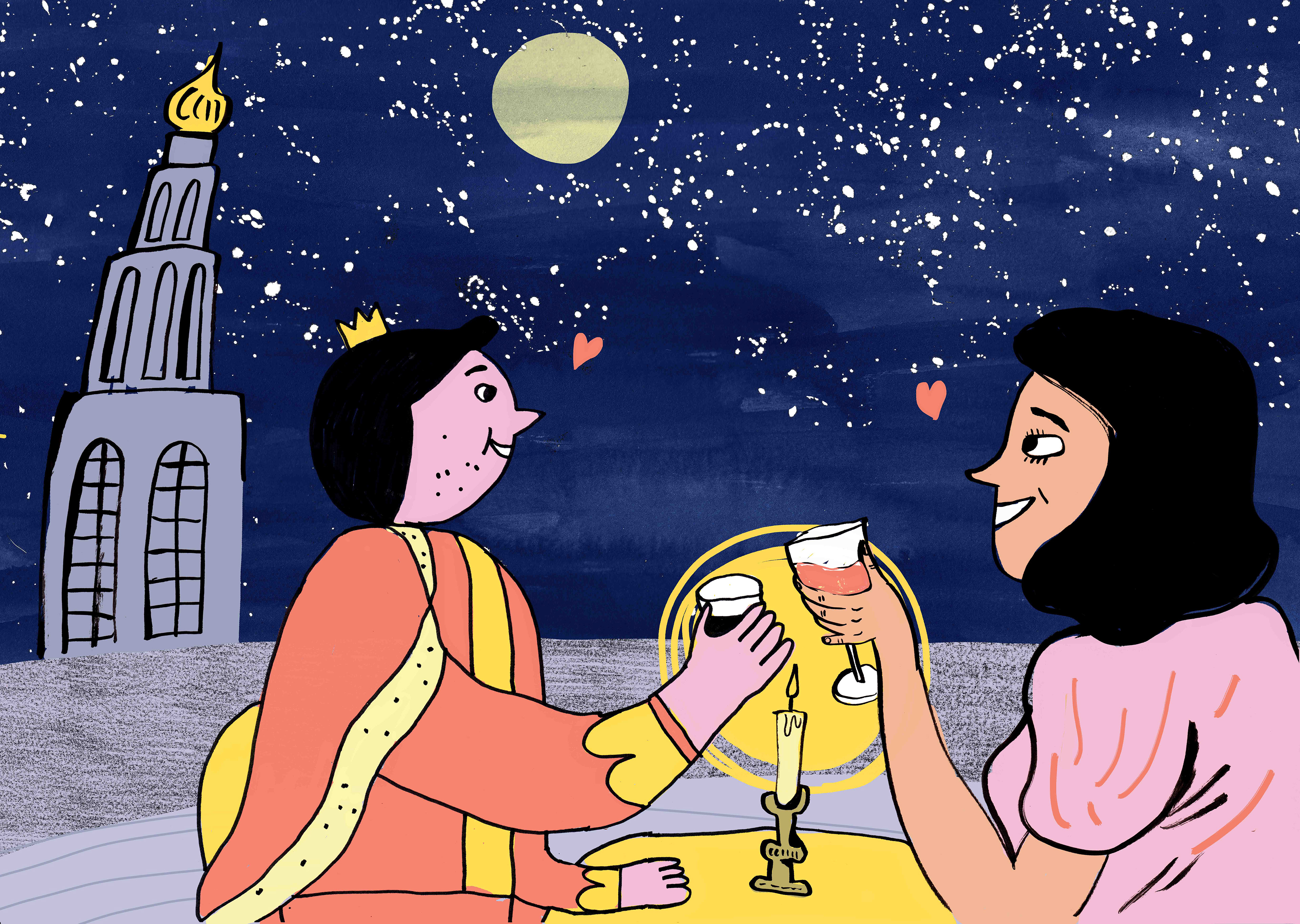 To promote Prince Tammo and his adventures, we also made a colouring picture that you can get for free.
Ter promotie en ter vermaak, maakten we ook een kleurplaat van Tammo. Gratis te krijgen bij de VVV en op vele andere plekken in de stad.